The "LC" in its name stands for "luxury coupe," alluding to its completely different demeanor. Since its introduction in 2016, the Lexus LC 500 has undoubtedly been one of the most interesting brand-new cars around. While it may not be the most luxurious, powerful, or expensive GT car ever, there is something exceptional about it. The LC's recipe combines concept-car styling, an ultra-high-quality interior, and an overly charismatic engine. As a result, these individual strengths make up one of the best vehicles Lexus has ever produced.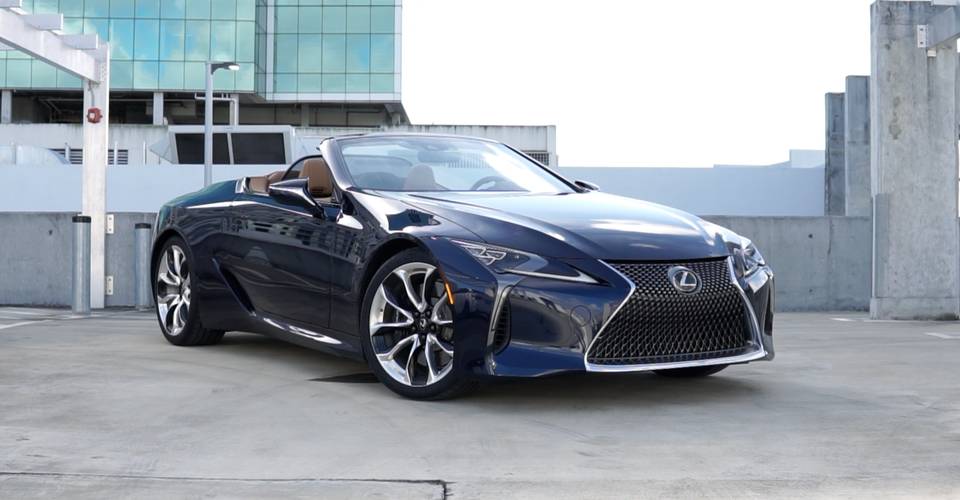 This week we've been testing the 2021 Lexus LC 500 Convertible. In short, it takes the sleek styling of the lovable coupe and gives you an open-air experience. However, the convertible variant does also bring along some unique drawbacks. Additionally, its base price sits just over $100,000, slightly more than the coupe. Despite this, the convertible remains just as special as the coupe.
A Stylish GT With Concept-Car Looks
Lexus presented the idea of the LC 500 to the world with the LF-LC concept it debuted back in 2012. However, what is most shocking about this connection is just how much of that original styling made it to the production car. Understandably, this incredibly sleek aesthetic resulted in some enthusiasts believing that the LC was the successor to the LFA supercar. The "LC" in its name stands for "luxury coupe," alluding to its completely different demeanor.
Despite this, the LC 500 Convertible features Lexus' corporate front grille. However, in this case, it's absolutely massive. This only serves to highlight just how long the LC's front hood is. Upfront, we have a set of sharp headlights with LED running lights embedded into the bumper with a boomerang shape. In the rear, we get what appears to be a fairly simple set of taillights on the surface. However, these include an almost 3D effect as you look into them.
Our particular tester came equipped with a stunning shade of Nightfall Dark Blue paint with a tan soft top. While brighter colors may give the LC 500 Convertible a flashy look, this dark shade is pure class. Additionally, the tan top goes along perfectly with the tan interior inside.
There Is No Replacement For A Charismatic V8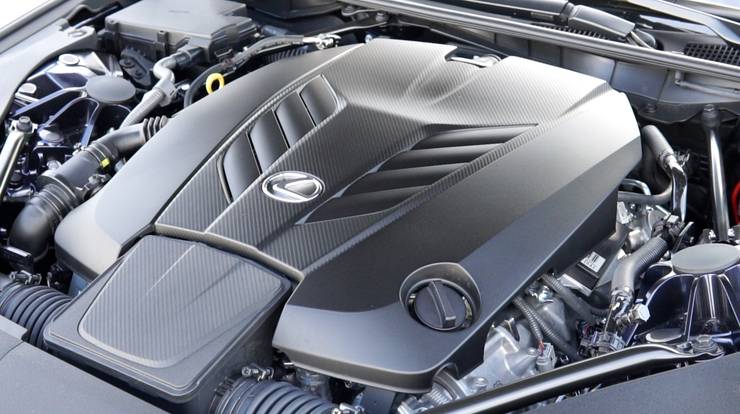 One look at the Lexus LC 500 Convertible could lead you to believe that it has 1 million horsepower and turbochargers. However, the LC's formula is straightforward yet effective. Under the hood of our tester lives a 5.0-liter naturally aspirated V8 developing 471 horsepower and 398 foot-pounds of torque. The most important thing to note here, however, is that you get full power at 7,100 rpm. As a result, you'll have to rev the LC 500 Convertible quite aggressively to get the best out of it. However, this is one of the best parts of the LC experience. This is because the engine is eager to rev and makes a wonderful sound at almost any rpm. Additionally, it delivers all of its power in a very smooth way, meaning the LC picks up tons of speed quickly without being overly dramatic.
The only transmission option available is a 10-speed automatic, which sends all of the available power to the rear wheels. Thankfully, the transmission goes about its many shifts in a very smooth way, remaining relatively unnoticeable during daily driving. However, when you begin to select your own gears in Sport+ mode, the shifts quicken up, making excellent use of the available power and torque. It would not be a stretch to say that the transmission alone makes the LC feel like it has more power than it actually does.
There's Leather As Far As The Eye Can See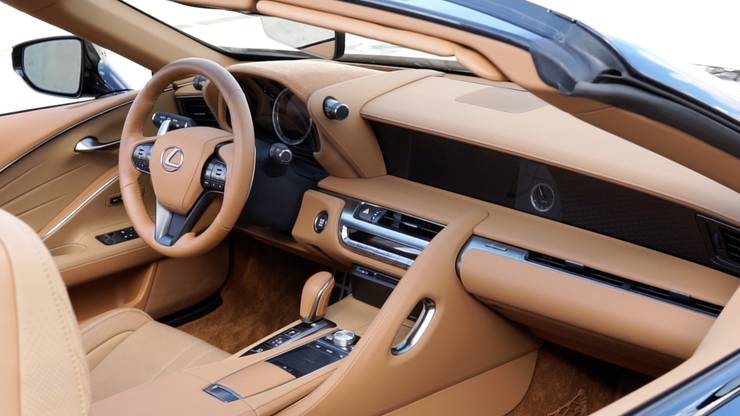 While the LC 500 Convertible's exterior may garner all of the attention, the interior is just as good. When stepping into the LC, you'll notice that almost every surface is covered in leather. Our tester came with a tan leather interior, which made this Lexus feel even more luxurious. Aside from the extensive use, the leather used feels incredibly high quality. The seats are a major highlight because although they may feature a good amount of bolstering, they aren't uncomfortable, even for larger people. As you'd expect, they're extensively adjustable, and finding a comfortable seating position is quite easy.
What Makes The LC 500 Convertible So Special?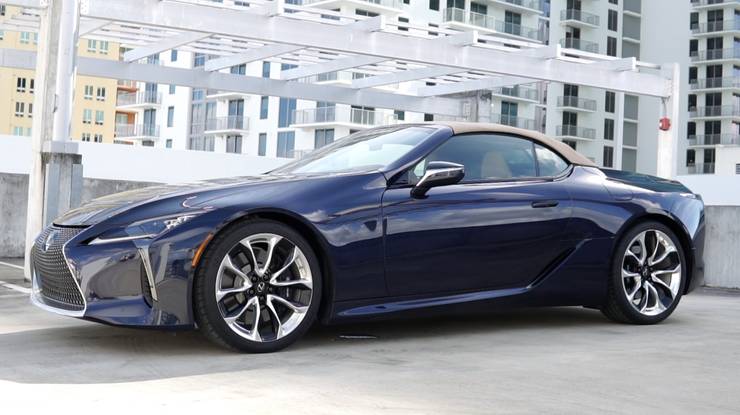 If you look at the LC 500 Convertible on paper, it can come across as underwhelming. You're paying upwards of six figures for a car that makes similar power to a Mustang GT, for starters. However, LC 500 is more than the sum of its parts. When you combine the excellent looks, charismatic engine, and world-class cabin, you get an experience that is quite rare and undeniably special. If you're shopping in this GT class, you'd be doing yourself disfavor, glancing over the fantastic LC.