Credits: www.abcnews.go.com
The rise of the internet and online shopping seemed to signal the ignoble end to the ubiquitous car dealership in the 1990s.
Those gloomy predictions from industry watchers turned out to be wrong; consumers continued to flock to dealerships, which largely carried on despite the critics. Then the COVID-19 pandemic hit, closing showrooms, sending sales teams home and driving consumers online to purchase vehicles.
Insiders again sounded the alarms that dealerships would not survive. In reality, the exact opposite happened.
The pandemic has been a boon for U.S. dealers, which reported record profits in 2020 even with reduced staff and a national recession. Nearly 30% of U.S. new car sales last year were completed online, according to Alan Haig, an automotive retail consultant and president of Haig Partners. Before the pandemic, less than 2% of vehicles were purchased digitally.
"This shift to digital retail is positive for dealers who embrace it," Haig told ABC News. "For those that don't, they will lose customers and be harmed by the trend."
Dealerships moved quickly to stave off online competitors and rehabilitate their poor customer service rap. There were 16,623 franchised new vehicle dealerships at the end of 2020, according to the National Automobile Dealers Association, and more than 1.1 million workers are employed in the sector.
The retail experience was "ripe for change" but dealerships are not going away, according to Michelle Krebs, an executive analyst at Cox Automotive.
"Dealers have tremendous political power. The franchise laws were written in favor of dealerships," she told ABC News.
(These laws protect dealers from competition and require auto manufacturers to sell new cars through franchised dealers.)
According to a recent Cox Automotive study, buyer satisfaction also reached an all-time high in 2020. The overall car shopping experience took less time and was more efficient, buyers reported, and the number of dealerships visited and the amount of time spent in them dropped in 2020.
E-commerce will likely make up the core of dealership sales in a decade, with the pandemic only accelerating the inevitable, Haig said.
"Young people in particular want to purchase or lease a vehicle by using their cellphone," he said. "Online becomes a portal to a showroom. When consumers come to dealerships now, they're there to buy."
He went on, "Anything that enhances the customer experience is a win."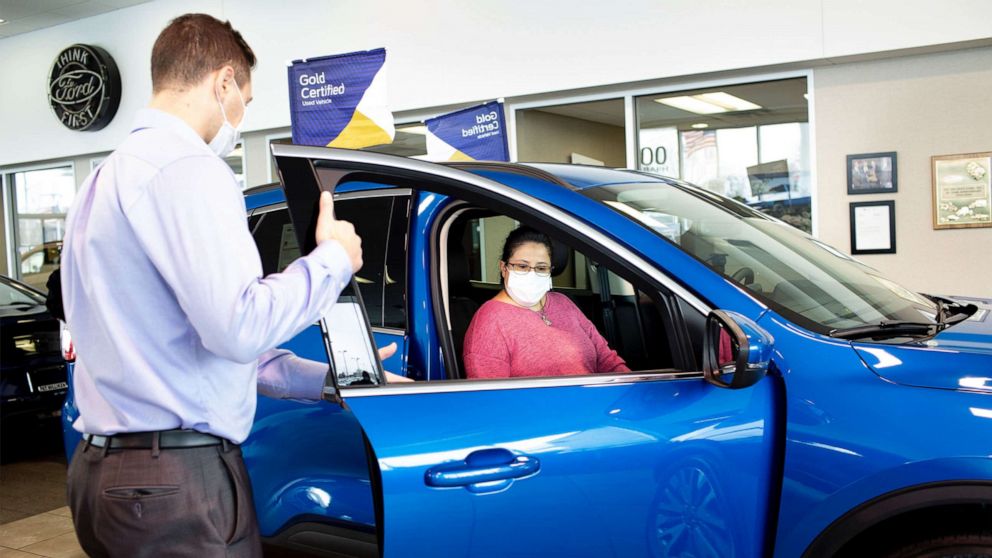 Bryan DeBoer, president and CEO of Lithia Motors & Driveway, a publicly traded dealership group with 215 U.S. locations and 15,000 employees, told ABC News that he has seen "a spike in online traffic across all of our locations with active and educated consumers going into our dealerships ready to buy."
The classic dealership model has been under threat in recent years. Automotive upstarts like Tesla and Polestar, the Swedish electric performance car brand, are selling directly to consumers through company-owned stores.
Polestar is "breaking away from the traditional car-buying experience you'd normally find at dealerships," Jonathan Goodman, the company's chief operating officer, told ABC News. "Instead, we're focusing on a digital-first retail model and our retail Spaces, opening across the U.S. and Canada, support our digital platform. Located in highly trafficked city centers, each Space is staffed by non-commissioned Polestar specialists who will assist with any questions or coordinate test drives onsite or at home."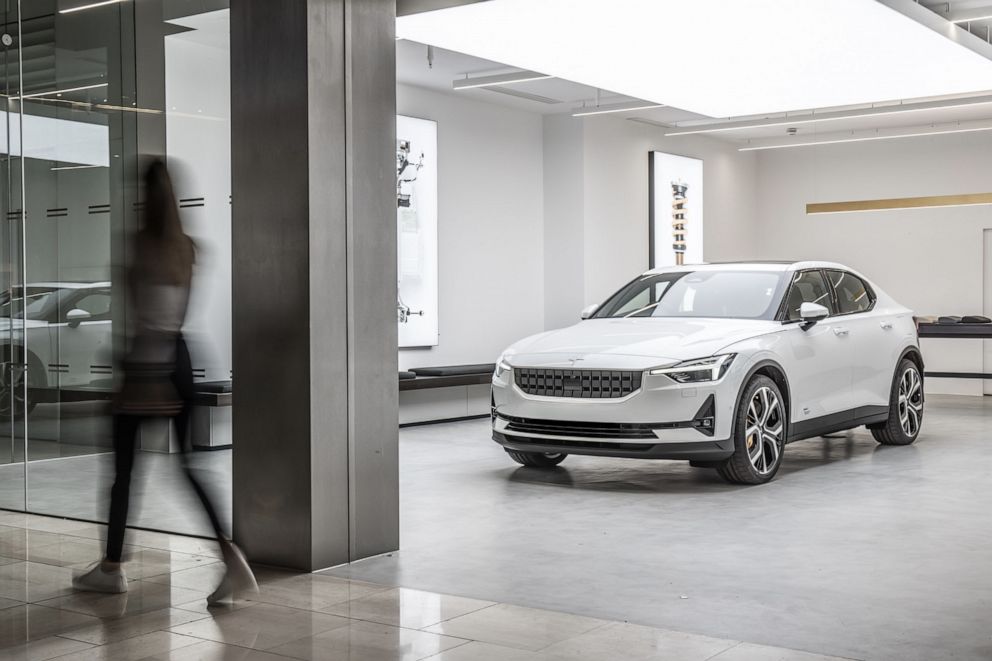 Volvo, which owns half of Polestar, may become the latest automaker to shake up its selling strategy. Volvo's newly unveiled electric C40 Recharge compact SUV, for example, will only be available online.
"Globally, we're aiming for half of all our car sales to be online by 2025," Anders Gustafsson, president and CEO of Volvo Car USA, told ABC News.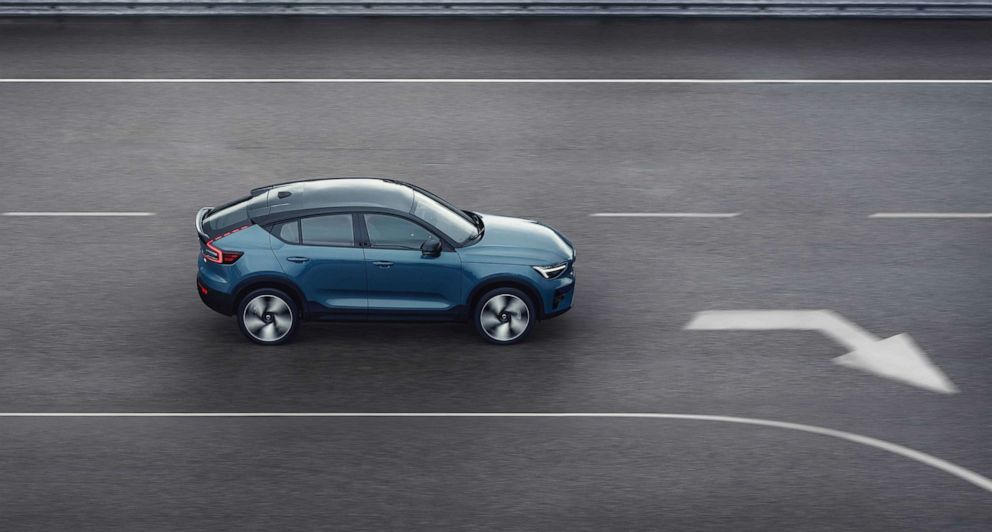 Gustafsson enunciated that the company's revised structure would not adversely impact its 285 U.S. dealers.
"Our dealers will not earn less than they do today," he said.